Sudan Track 2022-23
Where Hornets feel the need for speed and distance!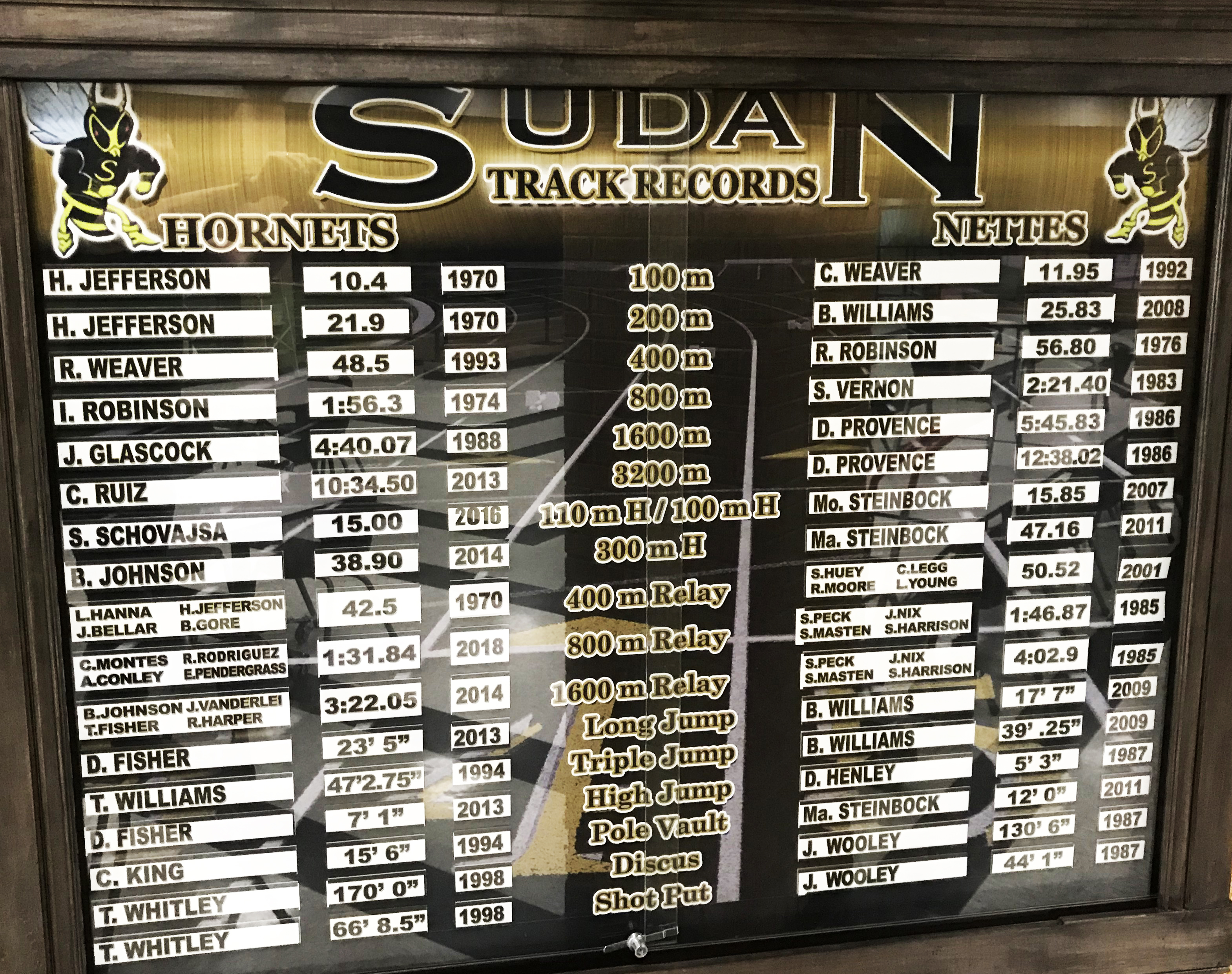 Head Coach - (boys) John Cornelius, (girls) Nyle Field
Assistants - S. Gray, B. Lockhart, J. Cathey, R. Sanders
Principal - Gordon Martin
In the Spring you can walk out to the newly remodeled Hornet Field and find a host of Hornets working at the state of the art track and field facilities. Numerous state qualifiers and champions have trained and competed at this facility.
Welcome to Sports Tradition!

Click for live broadcasts.


Get the SISD athletics App. now!