Sudan High School Cheerleading
We rule the sidelines!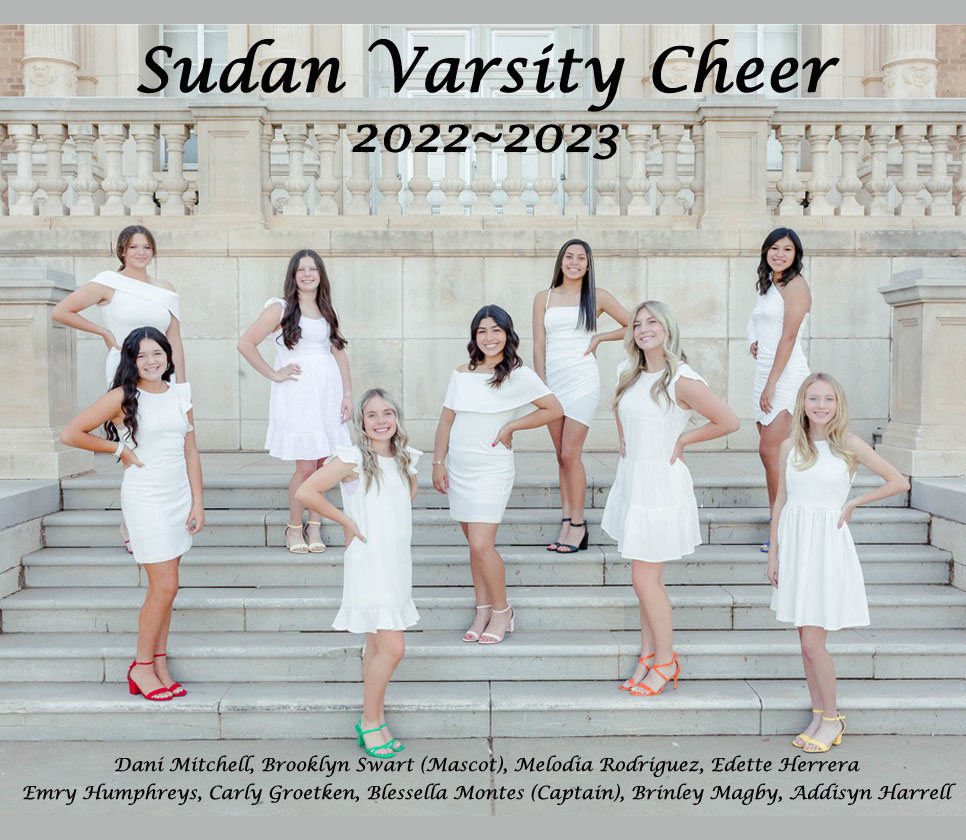 Cheerleading Sponsors - Kayela Harrell
Principal - Gordon Martin
The Sudan ISD Cheerleaders have long been established as an esprit de corps unit for SISD, leading our athletic units on and off the field and inspiring the players, coaches and spectators to give their all in the arena of competition.
"I trade sweat for strength. I trade doubt for belief. And, I trade cheerleading for nothing."
Let's fly!