Sudan High School Bold Gold Band
The Sound of Hornet Nation!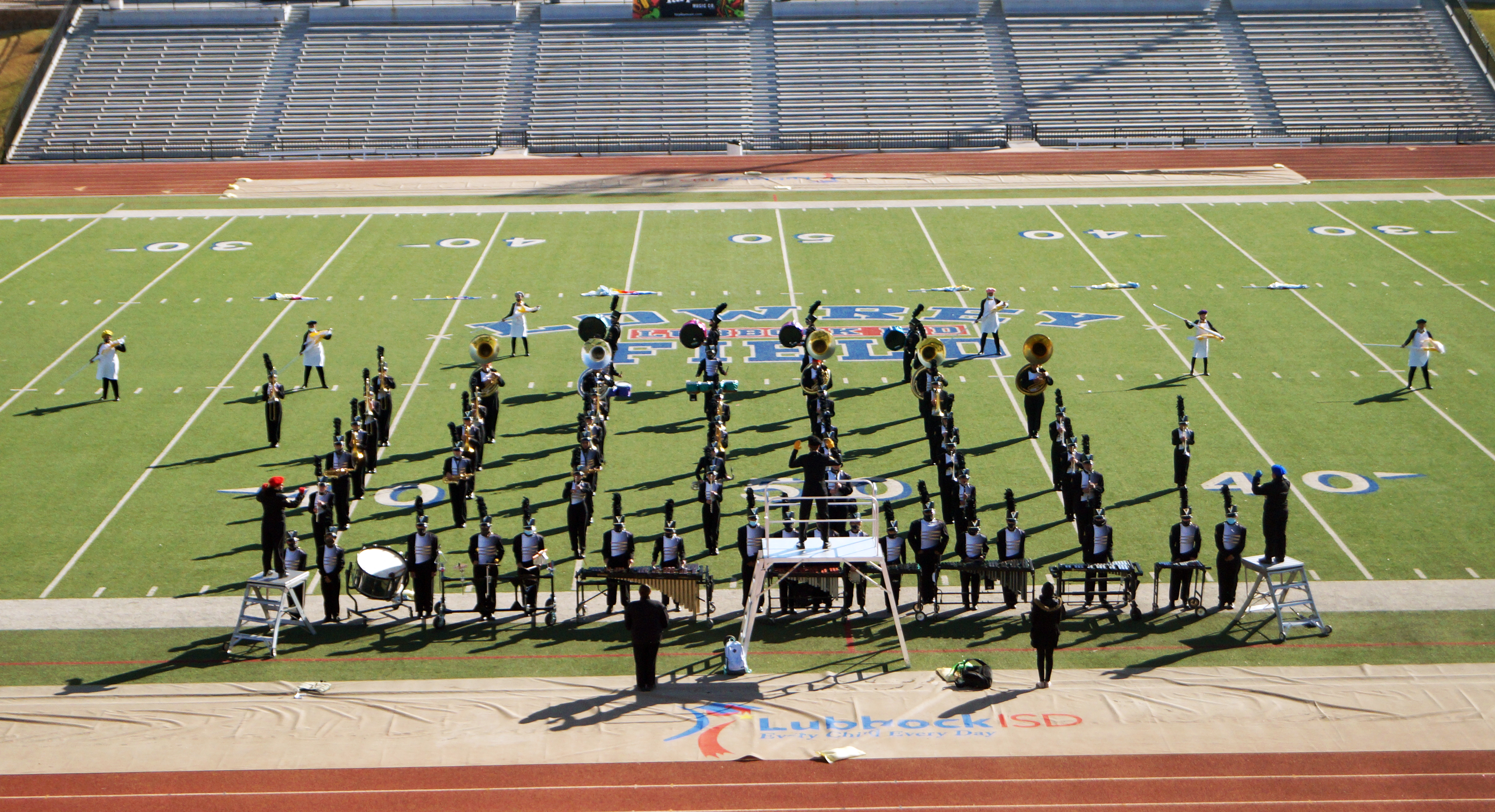 The most recent success of the Sudan High School Bold Gold Marching Band is making striaght ones at Region Marching contest at Lowery Field in Lubbock, Texas. This rating advanced the band to the area round of competition, and at the area round, the band advanced to the finals and placed 10th out of 26 bands. Due to Covid-19, finals were not able to be held, but the Bold Gold Band still performed well and finished their amazing season with a Regional top 10 appearance!
Band Director - Kami Schmidt
Assistant - Sarah McCormick
Principal - Gordon Martin
A steeped tradition at Sudan ISD is the Band program. This elite corp is built on the foundation of years of success. Throughout the years the band has amassed dozens of sweepstakes trophies, almost a dozen state marching appearances, and a state marching championship. Additionally, the number of individual musicians and ensembles that have taken it to the next level is huge.
From band camp in the Summer to State UIL Solo and Ensemble at the end of the school year, music and musicianship are always in creciendo at the Sudan music program.
"Music gives a soul to the universe, wings to the mind, flight to the imagination and life to everything." ― Plato
Welcome to our musical world!