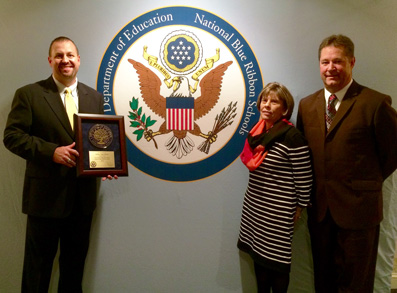 Blue Ribbon Presentation in Washington D.C.

The U.S. Department of Education has awarded Sudan High School the prestigious Blue Ribbon School honor. SHS is now one of only 48 high schools in the entire United States to receive this award for 2014 and one of only four in Texas. The staff, administration, school board, and everyone associated with Sudan ISD are so proud and honored to receive this magnificent award. It has taken years of hard work. Congratulations to the hundreds involved in this monumental achievement. More information.


Click here for information on how to join The Fitness Hive - TODAY!!!

Sudan High School is once again the top rated high school in Lamb, Bailey, and Cochran counties (the 3 counties in which the 600 square miles of Sudan ISD exists) according to the state accountability system.


Sudan High School makes US News and World Report Best High Schools in America List.